How To Be Smart in a World of Dumb Home Improvements
or, Being Brilliant In A World Of Stupid Home Projects
Last year, I wrote an article about making smart decisions with home improvements.  While we did kind of skim over larger projects, we also talked about stretching your investment dollars and turning them into sound projects.  We all know that heady feeling of wanting to take our personal space and improve it, turning our blood, sweat and tears into a tangible product that we get to enjoy for years to come.  When combining the wants or needs of our living space with our budget, it's important to remember that we are also leveraging the future value of our homes and to try and invest wisely.  It is so painfully easy to misstep in a world inundated with magazines, tv shows, and even whole channels dedicated to making home improvement look easy, fast, and affordable.  The reality is rarely as pretty as cameras make it, especially when it comes to our own personal spaces.
As we've mentioned before, Remodeling Magazine has an essential tool for pricing out home improvement projects across the nation as well as by region.  This invaluable estimator can also help you calculate what kind of return you're going to get on home improvement projects, which is something to bring to the forefront of the consideration process if you are looking to move within 3-5 years – or are improving your home as part of the selling process.  Keep in mind – it is unrealistic to anticipate you will get immediate return on 100% of your project investment; however, it is realistic to expect 48-85% of a return in equity when you do finally sell your home.
One of the big pitfalls homeowners need to be wary of is what projects out there can become a detriment to their home – or their wallet; projects that are too personal, require extended maintenance or upkeep costs, or take away from marketable features can and will hurt you in the long run.  For example, building a theme room dedicated to your collection of used Elvira wigs – complete with black painted walls, white painted cobwebs, and a $50,000 theatre system to watch her every movie on – is probably not a distinct selling point for a property. Additionally, it's really important to do your due diligence and research appropriate materials for the work you're doing; according to an article on BobVila.com, installing granite countertops in Alaska is actually detrimental due to the shifting nature of foundations and  kitchen cabinets which lead to warping and cracking.  Also, if you decide to expand your master suite (and other bedroom closets) – but do so at the cost of a bedroom, you're really just hurting the house's general market value.  The best investments for home improvement are those that hold universal value, are logical or sensible for your specific home, and aren't going to make someone else pay for it later on.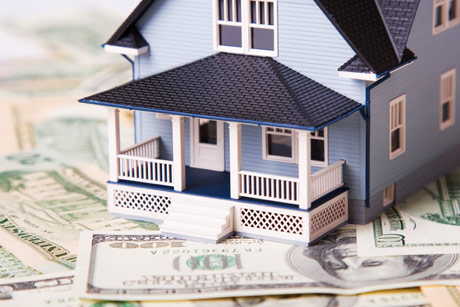 Want some specific tips and tricks on using your money intelligently and avoiding those project investment pitfalls?  Try these great ideas on saving money, making effective improvements, and bringing new value to your home:
Built in aquariums: the amenity that quickly becomes an eyesore.
Built-in electronics
Over improving the basement

In-ground Swimming Pools
Gourmet Kitchens with High End Accessories
Whirlpool Baths

An outdoor kitchen
Backup power generator
Sunroom addition

Renovate yourself first
Home offices aren't exciting
Return varies by market

Don't change your mind too much
Don't put lipstick on a pig
Don't ignore what the house wants
The lists can go on and on – but it isn't really necessary for us to define what would be in poor taste and overly expensive in your area.  Just try doing some local research on the most popular renovations in your area and see what is most successful or popular and with the best return for the dollar.  The most important part of home renovation projects, however, is that it is your project – you should get joy and pleasure out of your investment, and enjoy it for so long as you remain in the house.  That is the greatest return anyone can ask for.
If you're considering a remodel and need an electrical contractor, don't hesitate to reach out to Swartz Electric.  As Colorado Springs highest rated electrician, we are equipped to design, install, and maintain your electrical and lighting needs!
Swartz Electric – Your Colorado Springs Electrician performs electrical work throughout Colorado Springs, Monument, Black Forest, Fountain, Falcon, Woodland Park, and everywhere in between. We are the electricians in Colorado Springs to solve your electrical problems and meet your electrical requirements.
Call, e-mail, visit our website, or stop by our office today, and allow Swartz Electric to serve YOU.
This is an original article written by Mai Bjorklund for Swartz Electric. This article may not be copied whole or in part without the express permission of Swartz Electric, LLC.
© Copyright 2015. All rights reserved