The Homeowner's Guide to Power Outages
Be Safe and Keep It Together
While you may not be personally familiar with it, there are regions of America that experience regular power outages or 'temporary voltage reductions', aka brownouts.  These circumstances are especially dangerous because of their unpredictability and 'random' appearance.  They can be caused by ice storms, lightning strikes, excessive power grid demands, and even problems at a power plant or transformer station hundreds or thousands of miles away from you.  General preparedness – a first aid kit, flashlights, keeping bottled water and non-perishable items on hand – is good for just being all-around ready.  When it comes to our power supply, we really are at the mercy of others, and so it is important to be prepared in as many ways as possible.
The most important thing to remember?  Don't panic.
Consider this your homeowner's guide to the universe of blackouts and brownouts!  …  You're welcome.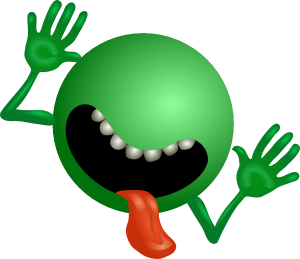 Signs of Brownout

The most common signs of a brownout are flickering lights, rapid on and off switching of electric appliances and intermittent power interruptions. Apart from the usual annoyances of a power failure, brownouts can also damage appliances – especially electronics. During a brownout, protecting your appliances and electronics from irregular voltage should be prioritized.
Strip club: In addition to unplugging and powering down vulnerable electronics during brownout events, it's a fine idea to invest in surge protectors if you haven't already. Although a surge protector won't do much good while power is being sagged (they protect against spikes in voltage, after all), the fresh jolt of juice after a partial or complete outage may cause havoc on your electronics. Some types of advanced power strips, in addition to protecting against power surges, offer protection against power sags. And if you're serious about protecting your electronics, there are also brownout- and blackout-specific battery backup/UPS (uninterruptible power supply) systems and voltage conditioners on the market. APC and Belkin are two popular brands to look out for.

…

Have fun: Although a brownout or rolling blackout may be an inconvenience, make the most of it. It's not every day that we're forced to detach ourselves from the humming and buzzing distractions of everyday modern life so take full advantage of a power event, no matter how much of a hassle it may be. If it's not too horrid outside, head to the backyard and plop yourself under a tree with a good book and a cold beverage, take an impromptu field trip to a local park or recreation area (bonus points if there's a swimming pool or beach involved), or huddle up with kids and a flashlight for a round of ghost stories while camping out under the stars. And if spending too much time outside isn't an option, get yourself to a museum, movie theater or mall to seek relief from the heat (provided they haven't gone dark as well).
Make sure that your vehicle tank is at least half full as gas stations often rely on electricity to power their pumps.

…

Make sure that your generator is always outside. In order to maintain you and your families safety you should never operate one inside, which also includes your garage and basement.
Refrigerator and Freezer

Make provisions for what you have in your fridge and freezer as well. Ice, in addition to being another source of water in a blackout, will also help keep your foods frozen longer. If you have a lot of extra space in your refrigerator or freezer, fill containers of water and leave at least an inch of headspace. Not only does this frozen water maintain the temperature of your fridge or freezer in a blackout, but it won't have to use as much energy to keep things cool. Have a cooler on hand in case you really need to keep something cold, like certain medications.

…

Determine the source – check your breaker box to see if the outage is a fuse or an outside issue. Next check your neighbors (call or look outside) to determine the extent of the outage. Now is also a great time to check on those elderly neighbors who may not be able to safely maneuver in the dark, or could have fallen.
Turn stuff off and unplug – start with your major appliances and electronics. This reduces the initial demand when the power is restored, but also prevents surges and fried electronics. Don't just rely on surge protectors. Some sources recommended turning of the breaker to your water heater as well.
Turn down your thermostat, unless you're lucky enough to have gas powered heat, then make yourself warm and toasty.
Turn off all your lights, except one light inside and one outside. This will alert you went the power returns, but also helps the electric company crews know when your power has been restored.
Avoid candles during a blackout. Safety is the primary issue. You may feel candles are okay as long as there is constant supervision and they aren't left burning while your asleep. Personally I use a hurricane lamp and love the ambiance
Avoid using the fridge or freezer, if possible

A full freezer will last up to 48 hours, a half full freezer will last up to 24 hours. But it's best to use a food thermometer before cooking or eating anything from your fridge.
Refrigerator time will vary, although the amount of food you have will affect how long it lasts. More food – longer time.
If you can get it, dry ice can be used to maintain temperature in your refrigerator and freezer. Just follow the pamphlet instructions from the store.
If it's a cold winter day/night then you have a back up. Go pack your stuff in the snow outside. If you live in a rural area with lots of animals, be on guard. Also keep an eye for any rise in temperatures so you can monitor food safety.

Use generators safely – hopefully you've read the instructions and spoken with a professional about how to safely use your generator. Be sure that you run it outside and that its not connected directly to your home's electrical system.
Only use the phone in an emergency. If you see a downed power line call your electric company to report it. Don't call 9-1-1 unless its an actual emergency (fire, health, etc).
Listen to your battery operated radio for updates and information.
Avoid traveling – power outages don't just affect homes and businesses but also traffic signals. Image driving in a 3rd world country where those signals are often ignored and you'll probably want to stay home.
Maintain a healthy body temperature – its inconvenient when the power goes out on a nice day, but if it's during freezing or scorching temperatures, you can get miserable fast.
Enjoy yourself – play games, go for a walk (weather permitting), read a book, talk with your friends and family.
Take special steps if you have special needs. Do you rely on life-support equipment or other power-dependent equipment to maintain your health? If so, register with your utility so your home will be treated as a top priority in the event of a power outage. You also should put a plan in place, possibly involving an emergency standby generator for your home or an arrangement to stay at a health-care facility that has backup power. If you personally don't have special needs but can think of someone in your area who might, offer your assistance. Think about your elderly, disabled or non-English-speaking neighbors.

Know where to find water. As mentioned in Tip No. 1, you ideally should have a supply of water stocked away for yourself and your family — but what if you don't? Then make a mental note of "hidden" water supplies. In a real emergency, you could drain water from the drain spout of a water heater or from pipes inside your home, let the ice in ice-cube trays melt, or even use water from your toilet storage or reserve tank if chemicals haven't been used in it. Other sources exist outside your home, such as rainwater, rivers, ponds and lakes. In most cases you should purify such water by boiling it. To read more about how to secure safe drinking water, visit this site.
If you're interested in help with a generator, power supply protection, whole home surge protection, or anything else an electrician can lend a hand with, then don't hesitate to reach out to Swartz Electric – your Colorado Springs electrician!
Swartz Electric – Your Colorado Springs Electrician performs electrical work throughout Colorado Springs, Monument, Black Forest, Fountain, Falcon, Woodland Park, and everywhere in between. We are the electricians in Colorado Springs to solve your electrical problems and meet your electrical requirements.
Call, e-mail, visit our website, or stop by our office today, and allow Swartz Electric to serve YOU.
This is an original article written by Mai Bjorklund for Swartz Electric. This article may not be copied whole or in part without the express permission of Swartz Electric, LLC.
© Copyright 2016. All rights reserved.