It's true – it is that time of year again!  And although it seems we are overrun with warnings and admonitions about how to have ourselves a happy holiday, somehow it doesn't seem to be enough to prevent people from hurting themselves, or others.  This week we are going to focus on some very basic and yet vitally important tips about keeping ourselves and our loved ones extra safe this holiday season!  Next week we'll enjoy a parade of lights – with the advent of constantly improving LED technology, it is impossible not to explore bright, affordable, beautiful lights that save money on utilities and are low-danger due to their low heat emission and high efficiency.
As your Colorado Springs electricians, we want everyone to have the safest and possible holiday this year.  Our first priority is of course your electrical safety; no surprise, since the National Fire Protection Association – the authority on fire, electrical, and building safety – reports that electrical malfunctions or 'problems with line voltage' causes 65% or more of holiday Christmas tree fires.  They also note that Christmas tree fires are rare, but have a higher incidence of death and severe property damage when they do occur.  If you are curious about just how quickly Christmas tree fires can explode out of control, feel free to consider this video from the NFPA – one tree is a well-watered, relatively moist tree and the other is very dry.
Regardless of how well you tend a tree, there is plenty of proof positive that living christmas trees and one faulty string of lights can cause a fiery hazard in your home.  (For more examples, consider these great balls of fire that were once festive holiday trees: https://www.youtube.com/watch?v=dxaUj_rfkN4, https://www.youtube.com/watch?v=hMtjGfr0tYs, https://www.youtube.com/watch?v=ZLHhG65fLeY.  Or, for fun with a pre-lit Christmas tree that goes kaboom, http://youtu.be/aWhrxGLH5fQ.)
Is the answer a pre-decorated, pre-wired tree?  Maybe – just be selective when picking one out.  In 1978, the Consumer Product Safety Commission had to issue a serious caution to owners of aluminum trees that they could not decorate them with electrical lights due to the incidences of electrocution from the metal trees penetrating bulb casings and wires, and then becoming energized.  The trees were sold with a light and color wheel for just those reasons, but some people weren't satisfied, I suppose.  Be mindful when purchasing an artificial tree with built in lights and/or decorations, and seek out the same kind of certifications and testing authority as you would on any home electrical appliance purchase.  And consumers, beware – as we've discussed before, counterfeiting of testing approval happens; usually in products offered at 'bargain basement' prices, sadly.
The point is that it is imperative that when decorating your tree, you check each and every string of lights to ensure that all wires are complete and not fraying, torn, broken, or sparking.  Make sure there is a light in every clip or fixture, so that there are no concerns about arcs, shorting, or excessive energy consumption.  Inspect every light string's tag to verify they are certified by a verifying laboratory such as CSA or UL, and always read the instructions carefully to make sure you do not string too many sets together.  When using an extension cord, please only use one – do not string multiple extension cords together, or put two extension cords into the same outlet box.  If you have pets, don't let them treat Christmas decorations as toys – chewed up bulbs and wires are just as dangerous to them as they are to you, and can be just as deadly.  Until recently tinsel was toxic (silver foil, tin, or lead!), artificial snow was asbestos, and shiny ornaments were all glass – and those things are still dangerous to pet and person alike today.
When hanging your outdoor lights, try to enforce the same kinds of expectations as indoors – but also verify your lights are rated for outdoor usage by a certified testing laboratory.  Outdoor lights should always be hung with plastic clips, never metal nails or staples, to prevent damaging the electric wires.  In addition to light safety, ladder and roof/eave safety should be priority – especially because holiday light hanging weather is rarely ideal: cold, snowy, icy, and frequently windy.  Remember to use a ladder that is long enough for the height you are aiming for and that it is braced safely on the ground – not in the bed of a pickup! – with the proper lean ratio of 1:4.  Also, ladder safety dictates staying away from dangerous hazards – such as overhead power lines – and making sure you have at least 3 feet of ladder over the roof's surface.  Use a 3-point climbing and contact pattern and never, ever use a ladder with broken rungs.  Some people (like me) are scared of heights – in which case a ladder-free light hanging kit might be the solution, or calling in a licensed, insured professional to avoid the safety concerns and hassles altogether.
There are a lot of other hazards that crop up during the holidays, including the festivities other people choose to indulge in – but one thing especially concerning to us here at Swartz Electric is the safe, smart, and sensible use of electricity in all its forms.  During the holidays, using lots of appliances, electrically-powered equipment such as heating blankets or space heaters, and all of our holiday decorations, puts our maze of extension cords and electrical wiring systems to the test.  Contrary to popular belief it is not safer to 'stash' unsightly cords out of sight beneath a throw rug or under furniture in order to minimize tripping or accommodate design aesthetics.  Doing this actually puts unusual strain and abrasive forces onto the cords wires and its covering, making damage – and fires – more likely.  Not only that, but extension cords are conductors – channels for electricity to flow through – and covering them up means they will get very hot, very quickly,  In addition, try not to overload any single cord, or use multiple extensions in one outlet – all of these factors can contribute to plugs or cords overheating and melting or worse yet, starting a fire.  Keep usage down, always use newer extension cords, and make sure they have an approved rating from a certified testing laboratory.
And last, but not least – try to keep safety in mind while out enjoying the holiday season with others – or safely at home.  Food poisoning is sadly a frequent visitor for holiday get togethers, and no one really wants him for a house guest.  Seasonal Holiday plants are often poisonous to children and pets, so best to keep out of reach of curious mouths, fingers, and paws.  December is infamous for poor weather, so when driving from place to place, remember to keep your cell phone put away and both hands on the wheel.  Concentrating on the road and other drivers will give you those extra seconds of reaction time that snowy weather calls for.  Frequent guests – or parties – encourages seasonal 'celebrating'; just please remember to never drive after partaking in substances that might impair your abilities.  After indulging in some serious binge-shopping, don't leave presents visible in cars where they can tempt others.  And when doing your bargain shopping online, only use reliable, known websites to trust your private financial information to!
We all want a happy holiday – from Swartz Electric to you, our warmest wishes and happiest tidings for the upcoming holiday season.  But please – be safe.  Turn off Christmas lights when not in use, never leave open flame unattended – whether it be candles or fire – and remember that your health and safety, and that of your loved ones, should always come first.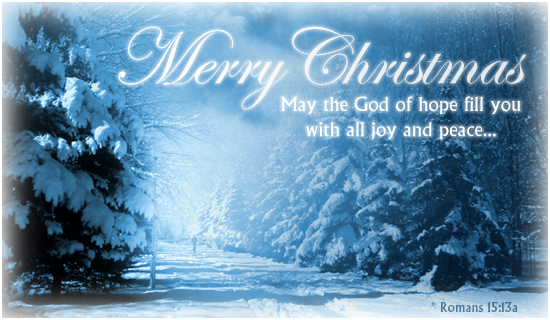 Swartz Electric – Your Colorado Springs Electrician performs electrical work throughout Colorado Springs, Monument, Black Forest, Fountain, Falcon, Woodland Park, and everywhere in between. We are the electricians in Colorado Springs to solve your electrical problems and meet your electrical requirements.
Call, email, visit our website, or stop by our office today, and allow Swartz Electric to serve YOU.
This is an original article written by Mai Bjorklund for Swartz Electric. This article may not be copied whole or in part without the express permission of Swartz Electric, LLC.
© Copyright 2014. All rights reserved.